Welcome to a modern age where entertainment is at your fingertips, literally! Strewn around in various digital platforms, content is available in more forms and genres than ever before. One such platform is Telegram, an encrypted messaging service known for numerous features.
You're here because you want to explore one of its exciting features – downloading movies. Well, you're at the right place! This blog post takes you step by step through how to download movies from Telegram.
Getting Started: Set up Your Telegram Account
First things first, let's set up your Telegram account.
Download and install Telegram from the Google Play Store or Apple App Store.
Sign up using your phone number. You'll receive an OTP to verify this number.
"Keep in mind that Telegram takes user privacy seriously, so rest assured your personal data is safe."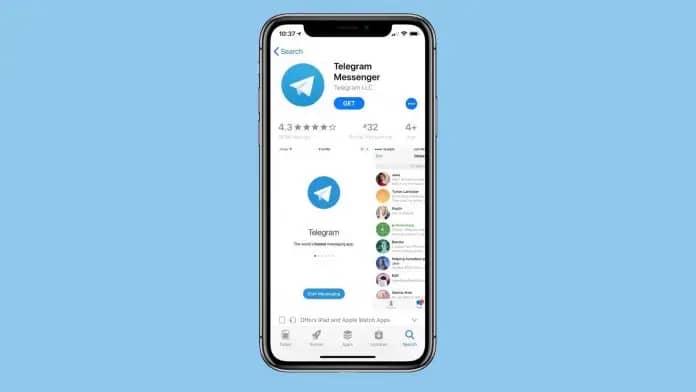 Know the Landscape: Exploring Telegram Channels
Among various features, Telegram has an array of channels dedicated to movies where the admins post various movie content. Let's find the right one for you.
Find Movie Channels
Tap on the search icon at the top right of the Home Screen.
Input keywords related to the movie or genre you are interested in.
Join a Movie Channel
From the search results, select a channel based on the description and subscriber count.
Hit the 'JOIN' button to become part of the channel.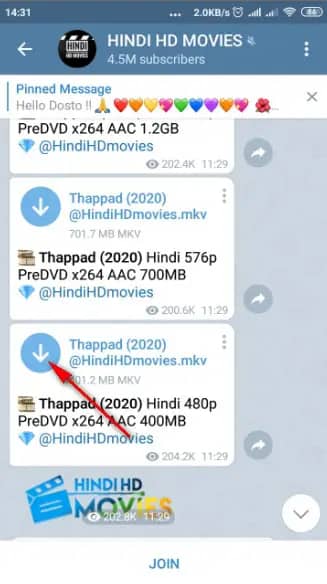 "telegram communities not only offer movies but also engage followers in movie discussions, making the experience more entertaining."
How to Download Movies from Telegram
After setting up your account and finding a movie channel of your choice, here's how to download a movie.
Finding your Movie
Browse through the posts on the channel. You can also use the 'Search' function within the channel to find a specific movie.
How to Download Movies from Telegram
After locating the movie, you'll find a 'Download' button beneath the movie snapshot.
Click on it, and the movie will be downloaded to your device.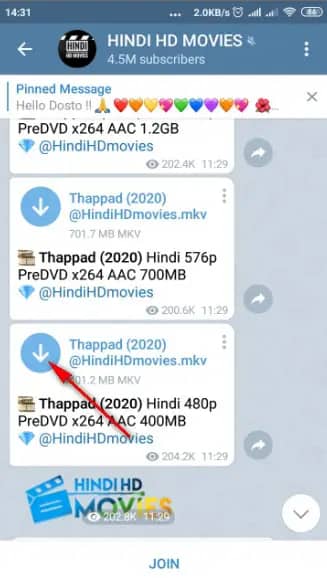 "Remember, downloading movies is data-intensive, so ensure you have a strong internet connection."
Ensuring Safe Downloads: Tips & Tricks
As we're addressing an open platform, it's essential to ensure safe and secure downloads. Here are some tips:
Stick to reputed channels: Find channels with a considerable number of subscribers and higher interaction rates.
Pay attention to comments: Users often leave comments about the quality or safety of a download.
Use a Virtual Private Network (VPN): This ensures your IP address remains hidden, providing an extra layer of security.
You may also like
Conclusion: Your Gateway to Unlimited Entertainment
Et voila! You now know how to download movies from Telegram. Easy, isn't it? As with any online activity, tread carefully, respect copyrights, and enjoy the unlimited world of entertainment at your fingertips. Remember to stay safe, maintain digital etiquette, and Happy Streaming!
"Unlocking the world of entertainment was never this easy. Go on, enjoy your favorite movies anytime, anywhere!"
FAQS:- How to Download Movies from Telegram
How can I save movies from Telegram to my phone?
To save movies from Telegram to your phone, you can follow a few simple steps. Firstly, ensure you have the Telegram app installed on your phone. Open the app, and navigate to the movie you wish to save. Tap and hold on the movie file, and a menu will appear with various options. From this menu, select the option to save the file. The movie will then be downloaded to your phone's storage, and you can access it through your phone's file manager or media player.
Is it safe to download movies from Telegram?
Downloading movies or any copyrighted content from Telegram without the proper authorization is generally illegal and unsafe. Many movies available on Telegram are shared without the consent of the copyright holders, which can lead to legal consequences for those who download or distribute such content.
Additionally, downloading movies from unofficial sources can pose various risks, including:
Malware and Viruses: Files shared on Telegram may contain malware or viruses that can infect your device.
Legal Consequences: Downloading copyrighted content without permission can result in legal actions against you, including fines or even imprisonment, depending on your jurisdiction.
Low-Quality Content: The quality of movies shared on Telegram may not be good, and you may not have the same experience as you would with official releases.
Inconsistent Availability: Movies on Telegram may be taken down due to copyright violations, leading to inconsistent availability.
Ethical Concerns: Downloading movies from unofficial sources is ethically questionable, as it deprives creators and the industry of the revenue they rely on to produce more content.
To watch movies safely and legally, it's best to use authorized streaming services or purchase or rent movies through legitimate platforms. These services provide high-quality content and support the entertainment industry.